Meme tokens are cryptocurrencies that are designed with humor. They have the potential to spread across the internet like wildfire.
Some of them have gained the attention of celebrities who sometimes join the community. In turn, the token continues to receive more hype and popularity. In the past, these tokens have given investors exponential returns on investment.
While many meme tokens do not have any use cases. they depend on hype to sustain their ecosystem. Maintaining the promotion can be a big challenge as some of these tokens eventually lose value.
Big Eyes Coin (BIG) is a meme token that aims to utilize blockchain technology to promote its ecosystem fully. At the same time, provide financial services, create NFTs and donate to charity. 
NFTs on Big Eyes Coin (BIG) and The Sandbox (SAND) 
2021 was a unique year for NFTs as they experienced impressive growth. Big Eyes Coin (BIG) and The Sandbox (SAND) are two crypto projects that adopt NFTs into their ecosystem.
The Sandbox (SAND) is a metaverse platform that offers NFTs in the form of virtual lands, games, and avatars. Players can customize and, interestingly, monetize these digital assets.
Also, the game maker provides tools for whoever wants to build their games. Creators can then mint the games into NFTs and charge other players who wish to play them.
Despite being a meme coin, Big Eyes Coin (BIG) project developers will integrate NFTs into its ecosystem. Therefore, lovers of NFTs have the opportunity to obtain these digital arts, which they may hold or exchange for the BIG token. Likewise, environmentalists can buy Big Eyes NFTs and donate them back to the project as a contribution to the Big Eyes charity fund.
How Do Big Eyes Coin (BIG) and Solana (SOL) Provide Financial Solutions? 
Solana (SOL) is a blockchain that uses a combination of proof-of-history and proof-of-stake mechanisms to address the issue of security and scalability. As many as 350 decentralized applications run on the Solana network.
Meanwhile, Solana's native token (SOL) serves as a medium of peer-to-peer payment, and owners can trade it on crypto exchanges. The Solana network has one of the fastest transaction throughputs and is 10,000 times faster than Bitcoin transactions.
Similarly, the Big Eyes Coin (BIG) token will also serve as a means of payment. You can store BIG in a secure wallet while it grows in value as the robust Big Eyes community continues to market and develop the ecosystem.
After launching Big Eyes Coin, the project team will create the Big Eyes Swap, a decentralized exchange. Big Eyes Swap will be where community members and token holders can trade cryptocurrencies.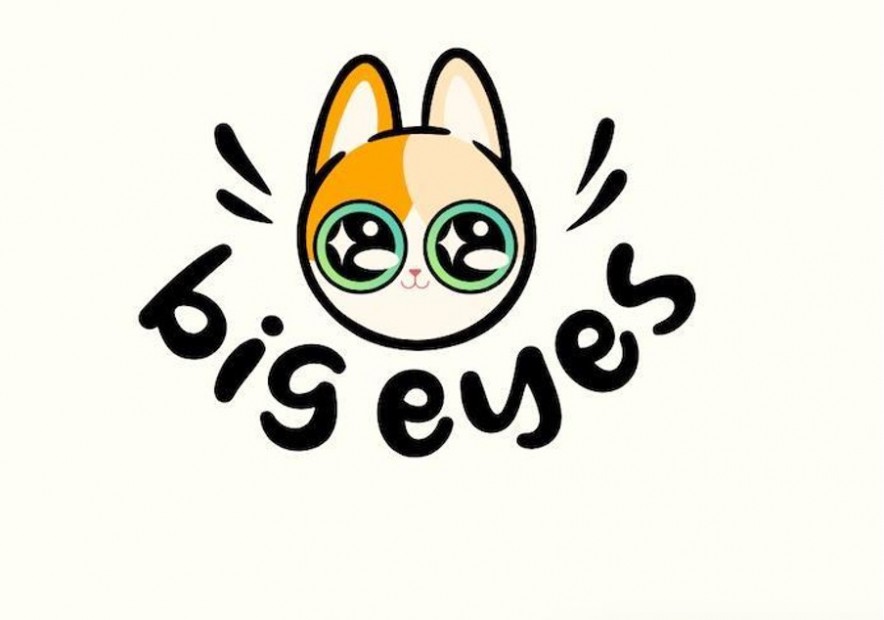 The Reasons To Buy Big Eyes Coin (BIG) 
Firstly, data shows that the trading volume of NFTs as of the first quarter of 2022 stood at a whopping $33.88 billion. Interestingly, Big Eyes Coin will introduce NFTs events to its project. Accordingly, investors holding Big Eyes NFTs will gain access to these events.
Secondly, Big Eyes Coin is backed by a community. Experience shows that hype from meme tokens can lead to bullish moves in token prices. Big Eyes Coin will set aside 5% of the token supply as funds for marketing efforts, thereby creating ever-growing popularity for the project.
Thirdly, BIG has a supply of 200 billion, with 90% of this supply available to the community. With regular token burn, Big Eyes' value and market cap will also increase.
Finally, the project is passionate about the environment. A charity will be set up to cater to marine life facing pollution. Therefore, environmentalists can support the project to save fish in the oceans.
To Summarize
Big eyes (BIG) plans to tap into the NFT industry and become a leading cryptocurrency project like The Sandbox (SAND) and provide decentralized financial solutions like Solana (SOL). Finally, Big Eyes community members will enjoy regular NFT and token rewards.

Presale: https://buy.bigeyes.space/
Website: https://bigeyes.space/
Telegram: https://t.me/BIGEYESOFFICIAL
Disclaimer: information contained herein is provided without considering your personal circumstances, therefore should not be construed as financial advice, investment recommendation or an offer of, or solicitation for, any transactions in cryptocurrencies.